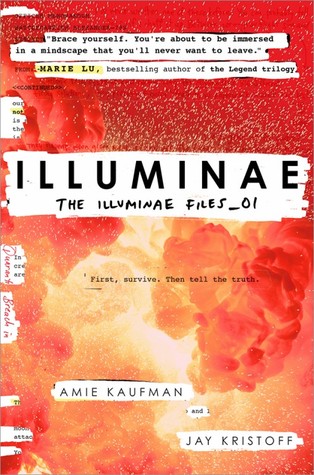 Book Beginnings (a la Rose City Reader)

"So here's the file that almost killed me, Director.

I won't bore you with the tally of databases plundered, light-years jumped, or cute, sniffling orphans created in its compilation- our fee already reflects Level of Difficulty."
First Impression: This book is presented as "found footage," so the visuals are extremely important. The above is obviously a memo, and I've included a picture of page 56 to give a better sense.
The Friday 56 is a weekly blog meme hosted by Freda's Voice. Join in every Friday, the rules are simple.
Rules: *Grab a book, any book. *Turn to page 56 or 56% in your eReader.
*Find any sentence (or a few, just don't spoil it) that grab you.
*Post it. *Add your (url) post here in Linky. Add the post url, not your blog url. It's that simple.
"Copernicus Casualty List: NOT FOR CIVILIAN REVIEW"