The Friday 56 is a weekly blog meme hosted by Freda's Voice. Join in every Friday, the rules are simple.
Rules:
*Grab a book, any book.
*Turn to page 56 or 56% in your eReader.
*Find any sentence (or a few, just don't spoil it) that grab you.
*Post it.
*Add your (url) post here in Linky. Add the post url, not your blog url. It's that simple.
I know Freda herself just did this one in February, but now that I've started in on this book, I can't even put it down long enough to find a different Friday 56 quote! (At least there's different cover art!)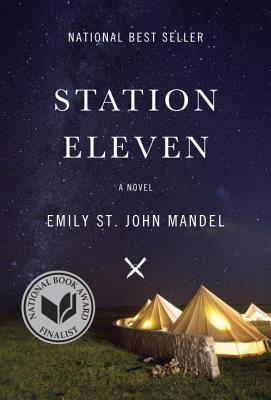 "They could have gone inland."
"It's possible, but they know we never go into the interior. They'd only go inland if they didn't want to see us again, and why would they…" He shook his head. None of it made sense.
Station Eleven, Emily St. John Mandel